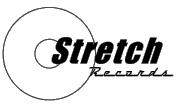 Stretch Records was founded in 1996 to look after & promote a new young band from Evesham called Panic Hats.
After successfully releasing an EP and 'bubbling under' in the UK music scene the vocalist quit and the band parted.
Stretch Records was 'mothballed' until 2005 when the son of the owner announced that his band was 'ready'. DASTARDS first gig was at The Hard Rock Cafe in Birmingham in March 2005. They then went from strength to strength. Stretch Records then formed a limited company and took on Hylton Barnes as Chairman.
Currently DASTARDS is the only band on the roster – but soon there will be more.
More info on Stretch Records at StretchRecords.co.uk